DARDANELLE ROCK NATURAL AREA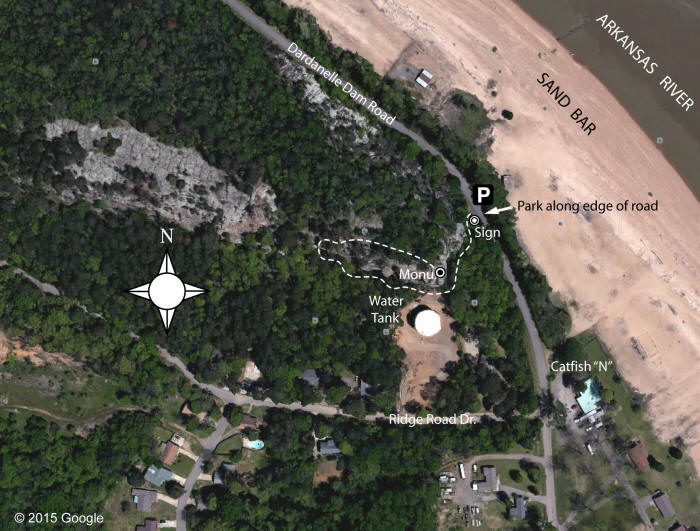 Map Prepared by TAKAHIK River Valley Hikers
---



Parking Area (Limited)




35

.23742°, 93.16321°



Trailhead




35.23745°, 93.16342°




Dardanelle Rock Landmark Sign




Beginning of Trail




Rock Climbing Area




Rock Climbing Area




Water Tank




Trail follows base of bluffs




Access up




Access to top




Top of Rock looking Northwest




Top of Rock looking Southeast






View of Dardanelle Dam




Top of Rock and Trail






View of Dardanelle Bridge




View of Mt. Nebo




East end of Dardanelle Rock




Trail Marker




Dardanelle Rock


Monument at East end
35.23699°, 93.16374°




Dardanelle Rock

History of Dardanelle Rock
Dardanelle Rock has been a major landmark along the Arkansas River since the days of early Arkansas exploration.
There is a romantic "Legend of Dardanelle Rock" that relates the story of a Cherokee Indian chief named Dardanelle
who was wounded in a fierce battle with the Choctaws and while recuperating, fell in love with a beautiful maiden named Leonietta.
They made a pact. He was to stand on Dardanelle Rock at sunset, and she would wave her mantle to him as a signal that she would
run away with him and become his bride. He waited on the rock for many hours, but for some reason she failed to make an appearance.
He flung himself into the turbulent stream of the Arkansas River below. Thus Dardanelle Rock was named for him.
NOTE: This is just a Legend.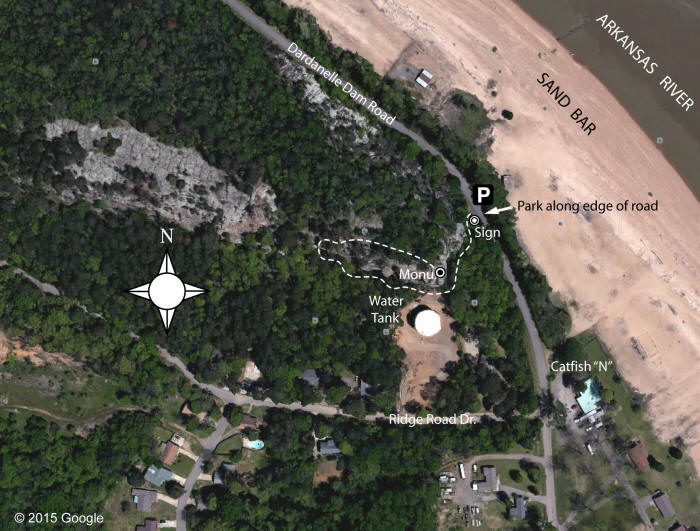 ---